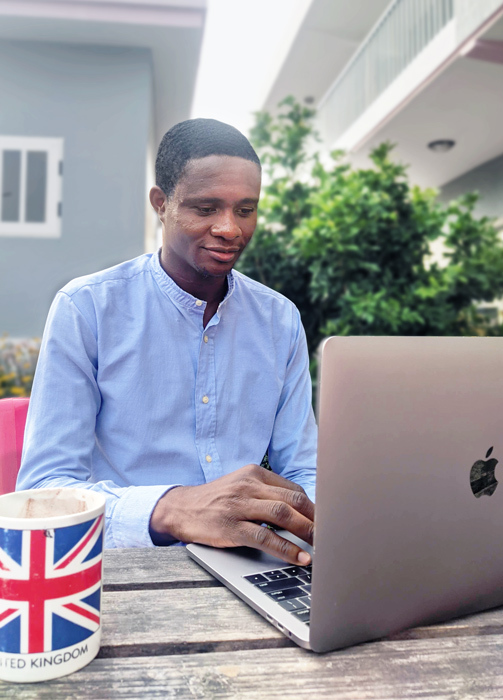 Trellix Craftsmanship for Freelancers
Earn money and build an international brand while maintaining control over your time.
WHAT
What is the Remote Craftsmanship?
The Trellix Craftsmanship Program is the perfect opportunity to expand your career horizon by working remotely as a freelancer on interesting and challenging projects while making a steady income. As a craftsman, you will work on high-quality projects and create an international footprint. You will get access to a top-tier professional network and great resources that can be leveraged to accelerate your professional growth.
Content Writer: As a content writer, you will work on diverse tech-related projects that will give you a 360° approach to content creation for tech products. You will create engaging content and learn best practices when it comes to generating traffic and SEO principles.
Graphic Designer: As a freelance graphic designer, you will boost your portfolio by working on demanding projects that will help you develop a compelling analytical approach to design-thinking. You will get the opportunity to collaborate with in-house designers and better your understanding of user-centered design.
WHY
Why craft with Trellix?
The Craftsmanship Program aims to bridge Trellix with talented individuals in the fields of content creation and design. With the aim of  giving young African talents an unfair advantage in their tech career, this program is the perfect opportunity for you to:
Earn predictable revenue
Manage your time and work on your schedule
Boost your competencies
Work on new challenging projects
Be part of a community full of opportunity
WHO
Who can apply?
Our Craftsmanship Program has been designed to help young professionals sharpen their skills with challenging projects. To be eligible for the program, candidates must meet the following criteria:
Be interested in technology
Be proficient in English
Be self disciplined, rigorous and ethical
Have prior relevant work experience or personal projects
Be available for at least 20 hours per week
Be over 18 years old
HOW
How to apply ?
To be considered, interested participants should complete the online application and submit the required documents. Aspiring craftsmen are required to provide a portfolio of past works during their application (personal projects are accepted). The application process is divided into 3 stages and only applicants that have successfully submitted their application will be selected.
Online application
Assessment
Interview
GO
Start your Craftsmanship application here